Tuesdays @ 10:00
martes @ 10:00
READ and PLAY together with Teacher Barb for children 5 & under in English & Spanish! Engaging with books, songs and playful experiences all help children develop communication skills, patience, empathy, and pre-reading skills​ - and helps to build a lifelong love of reading. Library programs are always free. Siblings and childcare groups are welcome.
¡LEE y JUEGA junto con Maestra Barb Alvarado para otros niños menores de 5 años, en inglés y español! Participar con libros, canciones y experiencias divertidas ayuda a los niños a desarrollar la comunicación, paciencia, empatía y habilidades de la alfabetización temprana y ayuda a desarrollar un amor eternal por la lectura! Los programas de la biblioteca son siempre gratuitos. Los hermanos y los grupos de cuidado infantil son bienvenidos.
Image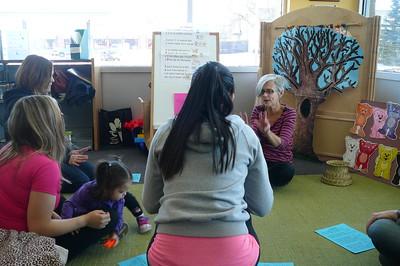 Upcoming Events in this Series
No results match the selected criteria.
Past Events in this Series
READ and PLAY together with Teacher Barb for children 5 & under in English & Spanish! Engaging with books, songs and playful experiences all help…
READ and PLAY together with Teacher Barb for children 5 & under in English & Spanish! Engaging with books, songs and playful experiences all help…