events
85193
Yesterday (feature film)
Yesterday (feature film)
Description
Image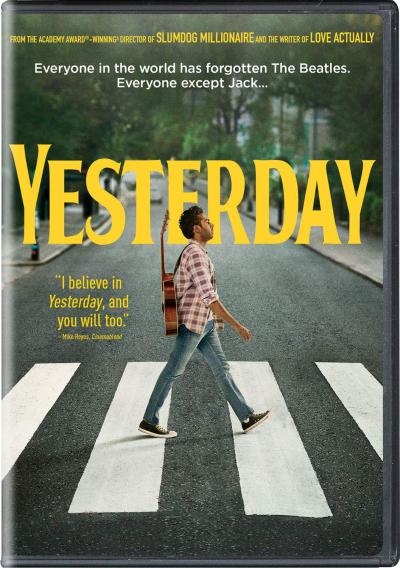 Yesterday.
Directed by Danny Boyle.  Performances by Himesh Patel, Lily James, Ed Sheeran, Kate McKinnon, Danny Boyle. Universal Studios, 2019.  Rated PG-13.  116 minutes. Comedy/ Romance Comedy
Jack Malik was just another struggling songwriter...but that was yesterday. After a mysterious blackout, Jack (Himesh Patel) discovers he is the only person on earth who remembers The Beatles! As he rockets to fame by passing off the Fab Four's songs as his own, Jack risks losing Ellie (Lily James) – the one person who has loved him and believed in him from the start. Before the door to his old life closes forever, Jack must decide if all he needs is love, after all. Kate McKinnon and Ed Sheeran also star in this romantic rock 'n' roll comedy from Academy Award®-winning director Danny Boyle and Academy Award®-nominated screenwriter Richard Curtis.
Enjoy movies on our big screen!  Interesting films shown every Thursday afternoon, a mix of award-winning movies, indie films, film festival favorites, and new releases will be shown. 
Film suggestions welcome, film discussion encouraged..Films shown will be for adult audiences and may include R-rated films (or equivalent)
All films will be shown in original language with English captions
Refreshments will be served.