events
76762
Lakeview Pride Film Festival : Teen Night
Lakeview Pride Film Festival : Teen Night
Description
Image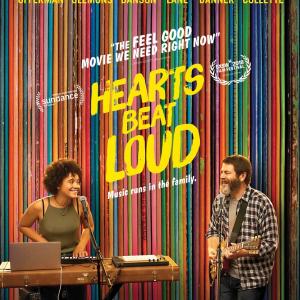 Join us for the Lakeview Pride Film Festival!
The Lakeview Pride Film Festival takes place on the first four Thursday and Friday evenings during the month of June. The selections include feature-length films, documentaries and anime that celebrate LGBTQ+ people and stories during Pride Month.
This week, we will be watching the comedy/drama Hearts Beat Loud. (PG-13, 1hr 37min)
In the hip Brooklyn neighborhood of Red Hook, single dad and record store owner Frank is preparing to send his hard-working daughter Sam off to college while being forced to close his vintage shop. Hoping to stay connected through their shared musical passions, Frank urges Sam to turn their weekly jam sessions into a father-daughter live act. After their first song becomes an internet breakout, the two embark on a journey of love, growing up and musical discovery.
Series
Lakeview Pride Film Festival