events
75779
Red Cross Blood Drive: sponsored by Sunset Village Community Association
Red Cross Blood Drive: sponsored by Sunset Village Community Association
Description
Image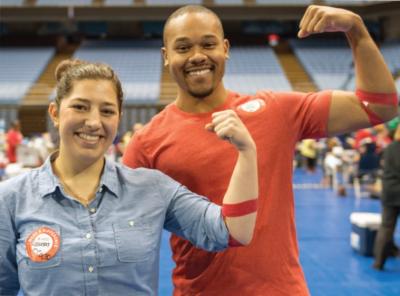 Holiday fun can push blood donation to the bottom of the to-do list. Winter weather and seasonal illness can also impact the blood supply. We need donors to shake up their holiday plans and make giving blood a priority this season to ensure we can meet the needs of patients all winter long.
Encourage family and friends to join you in donating at the West Madison Community Blood Drive on December 1st from 12:00 to 5:00 at Sequoya Library. A pint of blood from you could be a gift of life for someone in need. Download the Red Cross Blood Donor App, visit redcrossblood.org or call 1-800-RED CROSS to learn more and make an appointment.
Give a gift, get a gift! All who come to give Nov. 28-Dec. 15 will receive a $10 Amazon.com Gift Card by email, thanks to our partners at Amazon. Terms apply, see rcblood.org/together.
The Red Cross encourages donors to answer screening questions on the day of their donation through Rapid Pass: redcrossblood.org/RapidPass
This drive is sponsored by the Sunset Village Community Association.
Change in Creutzfeldt-Jakob Disease (Mad Cow Disease) Eligibility:
In alignment with new FDA guidelines, the Red Cross will eliminate the deferral of donors who spent time in the certain European countries from 1980 to 2001, who were previously considered to have geographic risk of possible exposure to vCJD.
The Red Cross will also eliminate the deferral for individuals who received a blood transfusion from certain European counties from 1980 to present.
Schedule your appointment today!
Series
Sequoya blood drives