events
61858
Thursday Book Discussion: Harlem Shuffle by Colson Whitehead
Thursday Book Discussion: Harlem Shuffle by Colson Whitehead
Description
Image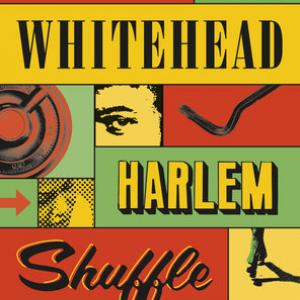 Join us for a discussion of Harlem Shuffle by Colson Whitehead. New members always welcome! Copies may be available at the Ask Desk.
Synopsis: "Ray Carney was only slightly bent when it came to being crooked…" To his customers and neighbors on 125th street, Carney is an upstanding salesman of reasonably priced furniture, making a decent life for himself and his family. He and his wife Elizabeth are expecting their second child, and if her parents on Striver's Row don't approve of him or their cramped apartment across from the subway tracks, it's still home.
Harlem Shuffle's ingenious story plays out in a beautifully recreated New York City of the early 1960s. It's a family saga masquerading as a crime novel, a hilarious morality play, a social novel about race and power, and ultimately a love letter to Harlem.
Find Harlem Shuffle on LINKcat