events
61216
Red Cross Blood Drive
Red Cross Blood Drive
Description
Image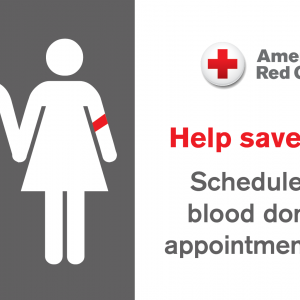 Central Library Madison and the American Red Cross are hosting an upcoming blood drive.
Please join our lifesaving mission and schedule an appointment today!

Site: Central Library
Address: 201 W. Mifflin St, Madison, WI, 53703
Room Name: Community Room 301
Date: Thr Apr 28, 2022
Time: 09:30 AM - 01:30 PM
Come to give for your chance to win a travel trailer camper that sleeps 8! Plus, you'll also receive a $10 e-gift card to a merchant of your choice, all courtesy of our partners at Suburban Propane!
All blood donations collected will be tested for COVID-19 Antibodies for a limited time only. Donors will receive results within 7-14 days after their donation via the Blood Donor App or their online donor profile.  
The need for blood is constant and only volunteer donors can fulfill that need for patients in our community. Nationwide, someone needs a unit of blood every 2 to 3 seconds and most of us will need blood in our lifetime.
Thank you for supporting the American Red Cross blood program!
Schedule Your Appointment Today!