events
60076
Hawthorne Library Anime Club presents The Golden Kamuy, season 1, ep. 6 - 11
Hawthorne Library Anime Club presents The Golden Kamuy, season 1, ep. 6 - 11
Description
Image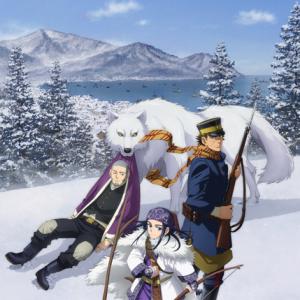 The Golden Kamuy, Season 1, episodes 6 - 11 (TV MA, 2018, 3 seasons)
In the early twentieth century, Russo-Japanese War veteran Saichi "Immortal" Sugimoto scratches out a meager existence during the postwar gold rush on the wild frontier of Hokkaido. When he stumbles across a map to a fortune in hidden Ainu gold, he sets off on a treacherous quest to find it. But Sugimoto is not the only interested party, and everyone who knows about the gold will kill to possess it. Faced with the harsh conditions of the northern wilderness, ruthless criminals and rogue Japanese soldiers, Sugimoto will need all his skills and luck—and the help of an Ainu girl named Asirpa—to survive.
The Hawthorne Anime Club was created to give people a place to gather, watch, and talk about Japanese animation.  The club is intended for adults and older teens. All screenings will be in Japanese with English subtitles.  Occasionally films or series with mature content will be screened.  Call ahead to reserve your spot!
Per order of Public Health Madison & Dane County, masks are required in all indoor spaces for those age 2 and up.
https://kamuy-anime.com/