events
59994
Authors Speak Series: Drawing as a Sacred Activity with Heather C. Williams
Authors Speak Series: Drawing as a Sacred Activity with Heather C. Williams
Description
Image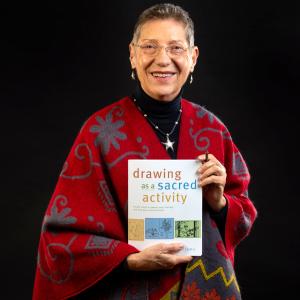 Madison Public Library, in partnership with NewBridge, and Goodman Community Center, invites community members to the first session of our Authors Speak Series: a book talk about Drawing as a Sacred Activity by Heather C. Williams.
Heather C. Williams earned her Bachelor's Degree in Art and Humanities at Wisconsin State University-Oshkosh, although she began drawing early in her life as a way to learn about the world around her and within. Now, she invites you to join her in exploring the courage that it takes to be curious about what is going on around us in the world today and learn more about your deeper Self.
Come embark on a journey of self-discovery through art as she helps you become more acquainted with the three kinds of drawing: Observational, Self Observational and Intuitive. You will learn to listen to the deeper part of yourself, to temporarily suspend judgement and just BE, while learning to love and accept yourself exactly as you are right now (in the midst of change).
PART I: Book Talk – Tuesday, October 26 at 1:30 pm
Join us over Zoom or in-house at participating locations* around Madison for a virtual book talk with Heather C. Williams on Drawing as a Sacred Activity.
If you plan to attend in-person at Alicia Ashman Library, please register below.
(*Participating locations: Alicia Ashman Library, Goodman South Madison Library, Meadowridge Library, Pinney Library, Sequoya Library, NewBridge Madison-North, and Goodman Community Center.)
PART II: Drawing Workshop Series
Click here to find out about Heather's drawing workshop series* held every Tuesday in November!
Per order of Public Health Madison & Dane County, masks are required in all indoor spaces for those age 2 and up.
https://www.drawingtogether.com/