events
58764
Let's Talk Climate with Meteorologist Bob Lindmeier
Let's Talk Climate with Meteorologist Bob Lindmeier
Description
Image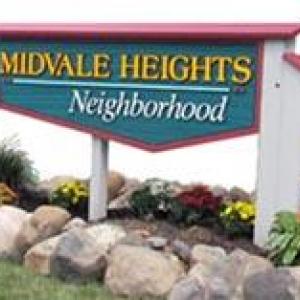 How and why have our climate and the weather changed through the years and what does it mean?  What can we do and where is there hope? Join the Midvale Heights Community Association Green Team to hear it from the perspective of Bob Lindmeier, Chief meteorologist for WKOW-TV with his presentation, Solving the Climate Crisis. You may have also heard the concept of carbon pricing as associated with climate change.  What is it and how does it help in the reality of climate change? Citizens Climate Lobby (CCL) members will field questions about carbon pricing after Mr. Lindmeier's presentation. CCL is a nonpartisan climate issue organization whose sole purpose is to establish positive relationships with all legislators and encourage them to act on climate change to reduce carbon emissions. How? By putting a price on carbon to incentivize lowering carbon emissions for the benefit of our environment as well as consumers. We will also hear a short video expressing hope, Climate Change's Best Hope, by Katharine Hayhoe, climate scientist, and author of the 2021 book Saving Us: a climate scientist's case for hope and healing in a divided world. Join us to be informed and if you have questions, you'll get answers.
This event is presented by the Midvale Heights Community Association Green Team in cooperation with Sequoya Library.
Per order of Public Health Madison & Dane County, masks are required in all indoor spaces for those age 2 and up.