events
58529
(cancelled due to Omicron) Hawthorne Library Anime Club : Odd Taxi
(cancelled due to Omicron) Hawthorne Library Anime Club : Odd Taxi
Description
Image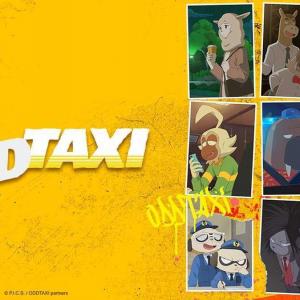 (Cancelled due to Omicron, will screen at a later date)
This town should look familiar, but suddenly, it's not. The taxi driver Odokawa lives a very mundane life. He has no family, doesn't really hang out with others, and he's an oddball who is narrow-minded and doesn't talk much. The only people he can call his friends are his doctor, Gouriki and his classmate from high school, Kakibana. All of his patrons seem to be slightly odd themselves. The college student who wants to be noticed online, Kabasawa. A nurse with secrets, Shirakawa. A comedy duo, the Homosapiens... All these mundane conversations somehow lead to a girl who's gone missing.
The Hawthorne Anime Club was created to give people a place to gather, watch, and talk about Japanese animation.  The club is intended for adults and older teens. All screenings will be in Japanese with English subtitles.  Occasionally films or series with mature content will be screened.  Call ahead to reserve your spot!
(masks are required and no refreshments can be served due to Covid-19 restrictions)