events
51940
Thursday Book Discussion: The Henna Artist by Alka Joshi
Thursday Book Discussion: The Henna Artist by Alka Joshi
Description
Image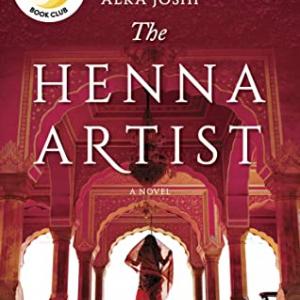 Join us for a discussion of The Henna Artist by Alka Joshi. New members always welcome! Copies may be available at the Ask Desk.
Synopsis: Escaping from an abusive marriage, seventeen-year-old Lakshmi makes her way alone to the vibrant 1950s pink city of Jaipur. There she becomes the most highly requested henna artist—and confidante—to the wealthy women of the upper class. But trusted with the secrets of the wealthy, she can never reveal her own….
Per order of Public Health Madison & Dane County, masks are required in all indoor spaces for those age 2 and up.
Find The Henna Artist on LINKcat